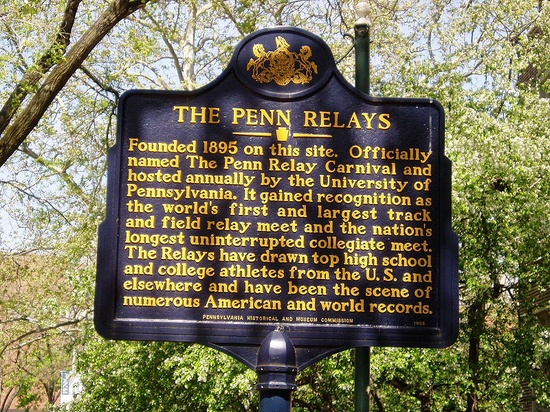 It's hard to live in the Philadelphia area and not hear about the historic Penn Relays, an event that generally takes place mid-spring. Jamaica's Usain Bolt, Yohan Blake, Mary Slaney, Carmelita Jeter, Michael Johnson and Vicki Huber are just a few of the track and field standouts who have competed at the world famous event.
Watching Bolt, Blake and the other Jamaican relay team members sprint ahead of all other relay runners is memorable. Their performance brings to mind Carl Lewis and the United States' teams 4 x 200 run at the 1992 Penn Relays. Clearly, the sports tradition that originally kicked off in April 1895, doesn't stop at spotlighting collegiate track and field stars. In fact, top high school and professional track runners regularly attend the Penn Relays over three to five days. Watching them in the stands, on a single day, can be more than 30,000 fans, adults and children filling the stands at the University of Pennsylvania stadium.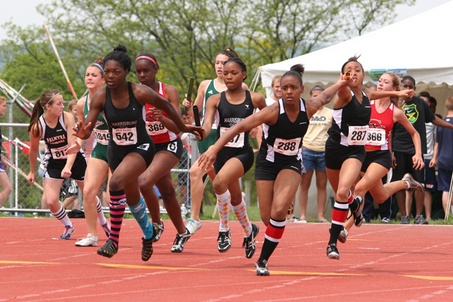 This year's schedule starts with Tuesday and Wednesday qualifying races. Thursday's races being with women's hurdles championships, followed by women's high school hurdles. There are also Special Olympics and Master's  track competitions. Field events include the shot put, pole vault, long jump, high jump, hammer throw and discus throw.
Although you can catch the Penn Relays on NBC and Universal Sports, there's nothing like  attending the Relays in person.  Attend in person and you could see some of the world's top track stars up close. If you're passionate about running yourself, you could also note some warm-up, relay hand-off, block start and finish techniques used by the fastest runners in the world.
If you do attend the historic races, make sure you bring a digital camera as there will likely be dozens of experiences you'll want to capture and remember. Who knows, you might even get the chance to chat with a competitor after the event has ended.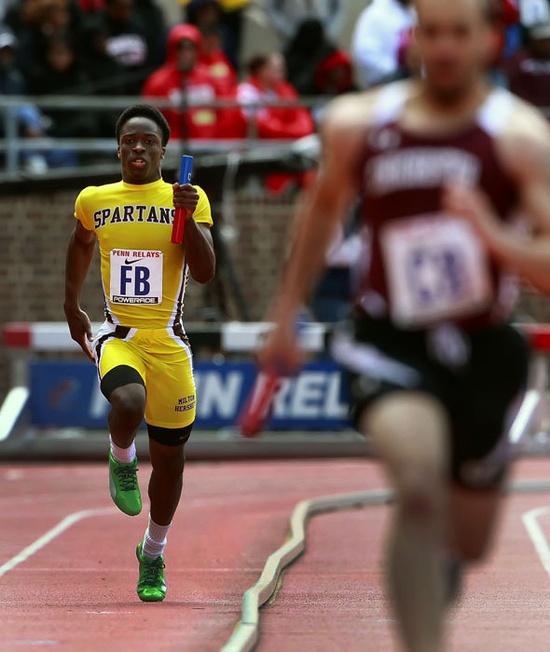 Another tip you'll want to remember is to arrive at the Penn Relays early. If you've never been to the Penn Relays before, head for Franklin Field at 235 South 33rd Street. Traffic in and out of Philadelphia can get thick. The good thing is that there won't be a Philadelphia 76ers or Eagles game to add even more congestion to area roadways. Check weather reports before you leave, making bringing an umbrella or raincoat just in case the weather changes.
Above all, have loads of fun. You might even leave the Penn Relays determined to begin a personal fitness regimen. If you're a mature adult, you might even consider entering the Master's competitions at future Franklin Field track and field competitions. Track and field . . . it has always been Raymond Clarke's favorite sport. Learn about his sports exploits in Love Pour Over Me, a story that unveils the inner workings of a fictional world class track star, simply unforgettable.
To learn what happens to Raymond, Brenda and the other characters in Love Pour Over Me, hop over to Amazon.com, B&N.com, Ebookit.com, or any other online or offline bookseller and get your copy of Love Pour Over Me today.