Below are some of my published books. I would be happy as punch if you purchased a copy of one or more of my books. Come back and let me know what you think about the book you purchase after you finish reading it!  Mucho gracicas!
Love Pour Over Me (new book)
385 Pages
Story explores the complicated relationship between a father and son. Love Pour Over Me also pulls readers close, allowing them to step inside friendships shared between four men who meet at a famous Philadelphia university. But, it's the love that's shared between the son (Raymond) and a woman (Brenda) he meets at university that serves as the story's centerpiece. Oh . . . and there's mystery . . .
Click and enjoy watching the Love Pour Over Me short film!
Long Walk Up (inspiration)
105 Pages
Inspirational story of an East African orphan girl (Mulukan) who overcomes tremendous odds and heart wrenching challenges to step into her destiny. It is her destiny that finds her making history as this once "all alone" little girl becomes Africa's first woman president.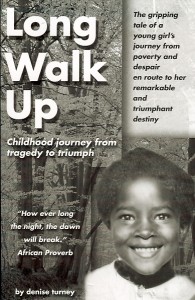 Spiral (murder mystery) – 225 pages
Set in Memphis, Tennessee in the 1940s, Spiral tells the story of a prominent African American family whose roots go deep into Shelby County. Just as World War II is coming to an end the Tilson family are thrust into a chilling murder mystery.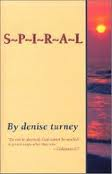 Portia (my first published book!) – 105 pages
This is my baby, my first published book. I started writing Portia when I was dealing with personal issues. I was in the Navy and stationed in Indiana at the time. Although the story is not autobiographical, so much of my family is in Portia. In fact, the picture on the cover is a family photo that was taken in the 1950s. Thanks to the many readers who have supported Portia. I hope you'll purchase a copy and add your name to the long list of readers who have truly enjoyed reading Portia.
Just click on the title of my books and you'll be taken right to Amazon.com where you can easily purchase one or more of my books. Thank you many times!