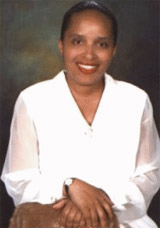 Thanks for stopping by my blog at http://www.chistell.com!  To tell you a little about me, I'm blessed to be "Mom" to a wonderful adult son who's majoring in business management at college. I'm also a full-time writer who has experience creating stories, feature interviews and content for newspapers, magazines, websites, major corporations and radio. How long have I been writing? Longer than 30 years; you better believe I love to write! It's one of my favorite communication forms.
In addition to writing for media outlets, I've also written several page-turning novels, the titles of which are Portia, Love Has Many Faces, Spiral, Rosetta's Great Adventure, Long Walk Up and Love Pour Over Me (my new book). I'm currently working on my seventh novel (did I really say that). The working title for my next book is "Gada's Glory". It's a story set in Chicago, Illinois in the 1940s. Gada's got spunk; I think that's why I was drawn to her!
If you're looking for my work online or offline, a few places where my work has been published include Madame Noire, The Network Journal, New Citizen's Press, Black Market, Emerge, Nubian Moms, Urban Source, Essence, Obsidian, The Pittsburgh Quarterly and America Online. Directories and publications I've been blessed to appear in include Parade, Who's Who, 100 Most Admired African American Women and Crosswalk.  To complement my writing I love to speak publicly. Some of the places I've spoken at are Emory University, Merrill Lynch, Spelman College and the College of Philadelphia. Hit me up at rcampb3422@aol.com with "Public Speaking Request" in the subject line if you have an event coming up you'd like me to speak at.
My passion for writing has also led me to serve as editor of The Book Lover's Haven, a monthly literary periodical that's been around for more than 10 years. Where does the time go? Whenever you're searching for a good online talk show, please click over to www.blogtalkradio.com/denise–turney– and listen to me interview fabulous creative people on my radio show "Off The Shelf"! But, don't go now.  I want you to hang around and enjoy reading some of my blog posts which you can findright here under "Blogging".